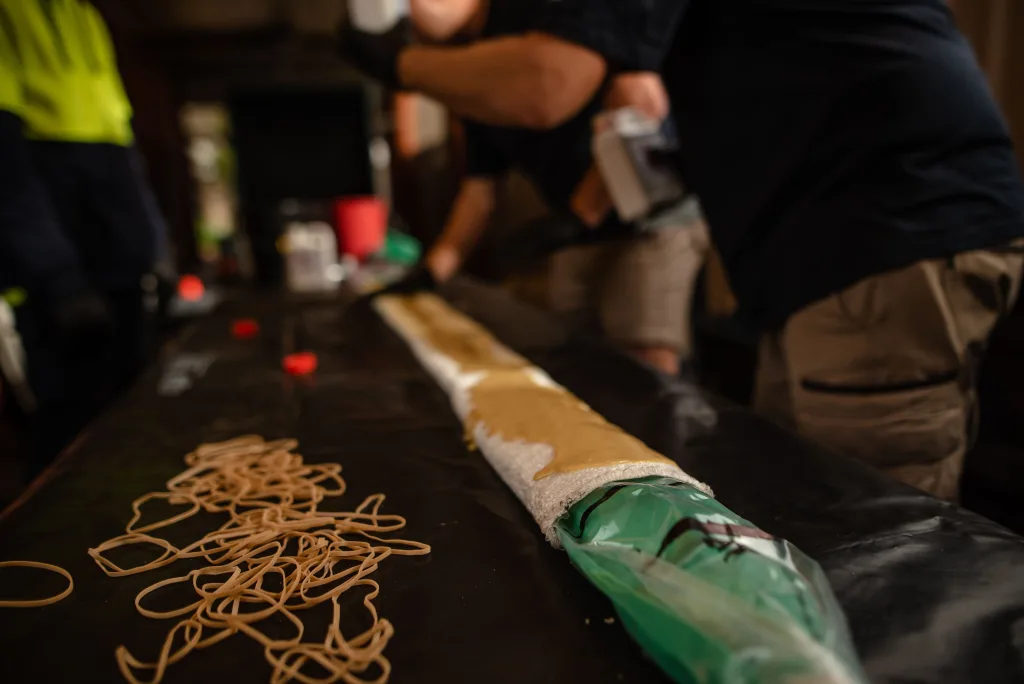 In the realm of modern plumbing, where innovation intertwines with traditional techniques, the process of pipe relining has emerged as a groundbreaking solution for the persistent challenges posed by blocked drains and cracked pipes. Adelaide, a city known for its rich history and diverse architecture, is no stranger to plumbing issues. However, with the advent of pipe relining, plumbing professionals are now equipped with a game-changing approach that is reshaping the way they address these problems.
Understanding Pipe Relining
Pipe relining is a sophisticated trenchless technology that has revolutionized the plumbing industry. Unlike traditional methods that involve digging up and replacing damaged pipes, pipe relining offers a minimally invasive alternative. This technique involves inserting a flexible liner coated with a resin into the damaged pipe. Once in place, the resin hardens, creating a seamless and durable lining within the existing pipe. The result is a reinforced pipe that is not only resistant to future cracks and blockages but also restores its structural integrity.
The Adelaide Plumbing Landscape
Adelaide's charming streets and historical buildings often hide an intricate network of aging pipes beneath the surface. These pipes, susceptible to deterioration and blockages, have long been a challenge for both homeowners and plumbing professionals. Blocked drains and cracked pipes can lead to extensive property damage and disrupt daily life. With pipe relining, Adelaide's plumbing experts have gained a powerful tool to address these issues without the disruption caused by traditional excavation methods.
The Benefits of Pipe Relining
1. Minimal Disruption: One of the most significant advantages of pipe relining is its non-intrusive nature. Traditional pipe replacement requires excavation, leading to disruption of landscapes, driveways, and even entire streets. Pipe relining eliminates the need for extensive digging, preserving the aesthetics of Adelaide's neighborhoods.
2. Cost-Effectiveness: Pipe replacement can be costly, not only due to material and labor expenses but also the costs associated with repairing landscapes and structures after excavation. Pipe relining significantly reduces these costs by eliminating the need for large-scale digging and subsequent repairs.
3. Long-Lasting Solution: Pipe relining reinforces the existing pipe, making it more durable and resistant to future damage. The seamless lining prevents tree root intrusion, common culprits of cracked pipes, and offers a longer-lasting solution compared to traditional replacements.
4. Time-Efficiency: Traditional pipe replacement projects can take days or even weeks to complete. Pipe relining drastically reduces the timeline, allowing homeowners to resume their normal routines quickly.
Addressing Blocked Drains and Cracked Pipes with Pipe Relining
Imagine a scenario where an Adelaide homeowner discovers a blocked drain that disrupts their daily life. In the past, this situation might have necessitated digging up the yard, causing inconvenience and stress. However, with pipe relining, the process becomes streamlined and hassle-free. The plumbing professional inserts the resin-coated liner into the damaged pipe, allowing it to harden and create a new lining. Within hours, the homeowner can enjoy a fully restored drain, free from blockages.
The Future of Adelaide Plumbing
As Adelaide continues to evolve, embracing a blend of historical charm and modern innovation, so does its plumbing landscape. The adoption of pipe relining reflects the city's commitment to progressive solutions that benefit both homeowners and the environment. By reducing the need for extensive excavation, pipe relining aligns with Adelaide's vision of sustainability and preservation.
In conclusion, pipe relining stands as a testament to the evolution of plumbing practices in Adelaide. With its ability to address blocked drains and cracked pipes without the disruptions associated with traditional methods, pipe relining has earned its place as a game-changer in the plumbing industry. As the city continues to grow and adapt, this innovative technique ensures that its pipes remain as resilient as its history, ready to stand the test of time.