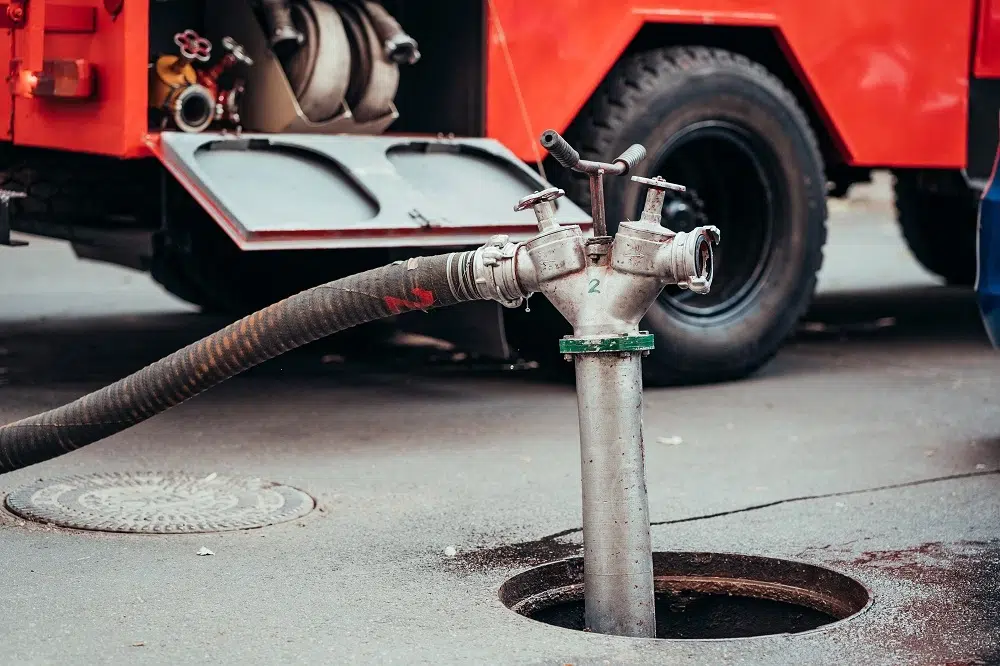 If you're like most homeowners, you probably don't give much thought to the intricate network of pipes and drains running beneath your property. That is, until something goes wrong. And when it does, it can be a real mess, both figuratively and literally.
Blocked sewers are one such plumbing nightmare that can turn your life upside down. They're not just a minor inconvenience; they can lead to costly repairs, property damage, and health hazards if left untreated. So, how can you tell if your sewer is playing hide and seek with a nasty blockage? In this blog, we'll delve into the top signs that your sewer is blocked, and why you should never ignore them.
Top 7 signs that your sewer is blocked
1. Slow Draining Fixtures
One of the most common early warning signs of a blocked sewer is slow draining fixtures. If you notice that your sinks, bathtubs, and toilets are draining slower than usual, it could indicate a problem with your sewer line. This happens because the blockage restricts the flow of wastewater, causing it to drain at a snail's pace.
2. Unpleasant Odors
If your home suddenly starts smelling like a sewage plant, it's a red flag that something is amiss. Blocked sewers can trap wastewater and sewage gases, causing foul odours to seep into your home. Not only is this unpleasant, but it can also pose health risks to you and your family.
3. Gurgling Sounds
Have you ever heard strange gurgling or bubbling noises coming from your drains, especially after flushing the toilet or running the washing machine? These noises can be another telltale sign of a blocked sewer. The blockage creates air bubbles in the pipe, causing these unsettling sounds.
4. Rising Water Levels
One of the most alarming signs of a sewer blockage is when water levels in your toilets and drains rise unexpectedly. If you flush the toilet and notice that the water level keeps rising or your bathtub starts filling up while you're taking a shower, it's a clear indication of a problem downstream.
5. Multiple Clogs
Are you experiencing frequent clogs in multiple drains throughout your home? It's not just bad luck; it could be a sign of a larger issue in your sewer line. When a blockage occurs in the main sewer line, it can affect all the drains connected to it.
6. Patches of Lush Grass
In your yard, have you noticed patches of unusually lush and green grass? While this may seem like a positive development for your lawn, it can be a sign of a sewer problem. A leaking sewer line can act as a natural fertilizer, causing the grass above it to grow faster and greener than the surrounding area.
7. Backed-Up Sewage
This is the ultimate nightmare for any homeowner—a sewage backup. If sewage starts to back up into your home through drains or toilets, it's a clear indication of a severe sewer blockage. This is not only a health hazard but also a major plumbing emergency that requires immediate attention.
Now that you're aware of the signs that your sewer may be blocked, it's essential to understand the importance of addressing the issue promptly. Ignoring a blocked sewer can lead to severe consequences such as Property Damage, Health Risks, Plumbing Repairs and environmental impact.
So, what should you do if you suspect you have a blocked sewer? The best course of action is to contact a professional plumbing service like RD Plumbing Solutions. Our experienced blocked drain plumbers can diagnose the issue and provide timely and effective solutions to get your sewer flowing smoothly again.
Call Our Blocked Sewer Plumber Today
Whether you have a minor blockage or a completely clogged drain, we can expertly fix or replace any damaged pipes, sewer lines, or plumbing that needs attention. Our blocked drain plumber Adelaide has the experience and knowledge to check, figure out the problem, fix it, and keep your home or business drains, pipes, and sewer lines working smoothly and efficiently.