Heavy downpours and storms might not be an everyday occurrence, but they carry huge potential for disaster as they can cause flooding in your property.
For this reason, your property and surrounding areas need properly functioning stormwater drainage systems that can collect all stormwater runoff and discharge it to the nearest water body.
Unfortunately, like most other property owners, you probably never think about the state of your stormwater drainage system; as they say, out of sight, out of mind. As a result, you are highly likely to end up with blocked stormwater drains, which will cause water to start collecting on your property and eventually lead to flooding.
Luckily, we are here to offer guidance on what to do about blocked stormwater drains and how to prevent these problems in the future. Let's dig in.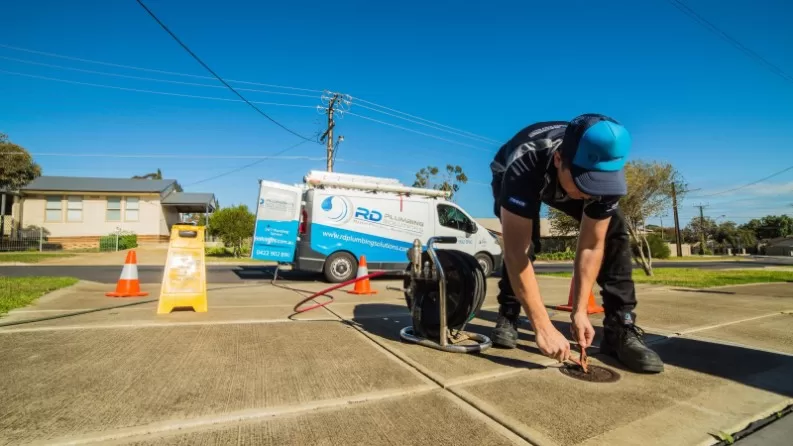 What Are Stormwater Drains?
Stormwater drains refer to channels created to allow runoff water to be efficiently removed from a property. While these drains greatly vary in design and size, they all serve one purpose – to ensure all excess water on the surface is directed away from properties.
Today, most stormwater drains have a side or grated inlet to capture the water flow while preventing objects from falling into the channel. However, if not properly maintained, these drains will get clogged up, becoming less effective in carrying excess water from your property.
Common Causes of Blocked Stormwater Drains
Blockages in stormwater drains are majorly caused by these three elements:
Debris Accumulation
It is common for debris such as dirt, leaves, twigs, and rubbish to accumulate in stormwater drains, especially after they are swept into these channels after heavy rains. Even during the drier seasons, debris usually falls into stormwater drains, and if these are not cleaned on time, it will most likely lead to blockages.
Root Intrusion
Another common reason for blocked stormwater drains is root intrusion, as tree roots will always grow towards areas with water and condensation, which these drains provide. Since tree roots are resilient, they will enter the drain and connecting pipes, completely obstructing these water passages.
Sediment and Soil Erosion
Sediment and soil erosion also commonly lead to blocked stormwater drains as they create loose material that is washed into these channels. As these loose materials accumulate in drains, they will solidify and, with time, cause a blockage.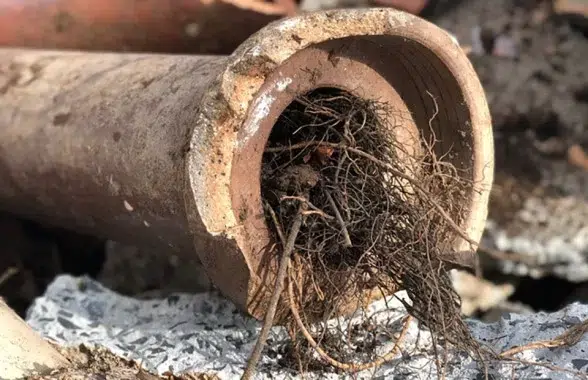 Signs and Effects of Blocked Stormwater Drains
Now that you know what causes blockages in stormwater drains, it is vital that you know the tell-tale signs of a blocked stormwater pipe. If you are keen enough, you can quickly identify stormwater drains that have started blocking and act before it is too late.
The common signs and effects of blocked stormwater drains are:
Water Pooling and Flooding
Water pooling on your property, especially around your stormwater drains, is never a good sign. Typically, this indicates that your stormwater drains are not draining water fast enough or have become completely blocked. On the other hand, if you have experienced flooding, this is a clear indication that you have a serious blockage problem, and your property is at risk of severe damage.
Foul Odours and Mosquito Infestation
Water that gets into stormwater drains should be directed away from your property but if there is a blockage, the water will start stagnating. Stagnant water mixed with dirt, sediments, and other debris will naturally emit foul odours or become a prime mosquito breeding ground. As such, if you start noticing too many mosquitoes in your property or foul odours from your drains, you have an underlying blockage problem.
Structural Damage and Erosion
Blocked stormwater drains will cause excessive water runoff to accumulate on your property and be redirected to your home or business premise, leading to structural damage and erosion. The heavier the rains, the more damage you can incur, making it vital to take immediate action and clear your blocked stormwater drains.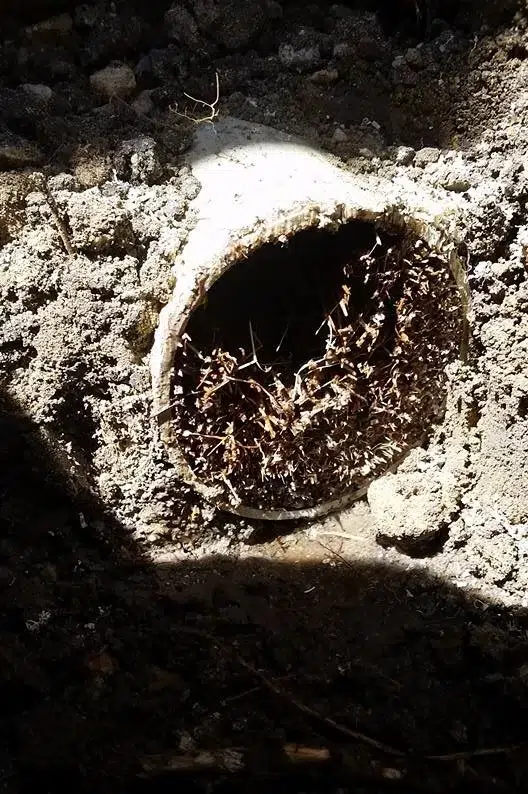 Clearing Blocked Stormwater Drains
It is one thing to realize that you have blocked water drains and another to take quick action and unlock your stormwater drains. You generally have two options when it comes to clearing blocked stormwater drains, and these are:
DIY Techniques for Minor Blockages
You can opt to unblock your stormwater drains, but it is vital to bear in mind that this is only effective for minor blockages. The steps to take are;
Assess the situation. Start by looking at your stormwater drains and inspecting how much blockage is in sight and whether it is a job you can do yourself. As a rule, if the blockage is not within reach or has already solidified over time, you should call professionals.
Get the right tools for the job. Before you start unblocking your stormwater drains, you will need a number of tools to help with the job. The most important tools you need are waterproof gloves, protective clothing, and drainage rods. You will also need a bucket and hose, preferably a pressure hose.
Remove the blockages you can reach. Armed with these tools, you can now remove the drain covers before taking out any blockages you can reach. Once this is done, you can use the drainage rods to flush the drains before using the pressure hose to dislodge the remaining elements of the blockage.
Professional Solutions for Stubborn Blockages
Since blocked stormwater drains are often more complicated than meets the eye, the best decision you can ever make is to contact professionals to help you. Remember, while DIY methods only work for minor blockages, drainage experts can handle much worse problems and will ensure your entire stormwater drainage system gets back to normal.
Some of the techniques that professional drainage experts use are:
Deep cleaning and high-pressure washing
This technique involves using special equipment and high-pressure machines to break down and remove all clogs from stormwater drains.
Drain relining or replacement.
This method is useful when your stormwater drains have been blocked and damaged and need to be repaired or replaced.
Preventative Measures and Regular Maintenance
The best way to ensure you never have to deal with the aftermath of having blocked stormwater drains after heavy rains or storms is through preventative measures and regular maintenance. This is best done by:
Regular gutter and downpipe cleaning to prevent debris build up
Your gutter is the biggest source of leaves, twigs, and other debris that end up in your stormwater drains. To prevent this, it is important that you regularly clean your gutter and downpipes, especially before the rainy season.
Installation of drain covers or grates to catch larger particles.
Most stormwater drains do not have covers, and this causes them to be a prime landing spot for all sorts of materials that are swept by water or blown by the wind. The best solution is to install drain covers or grates that will help catch larger particles and prevent frequent blockages.
Scheduled professional maintenance for inspection and cleaning.
Finally, you must recognize the vital role that professional drainage experts play in keeping your property safe. To avoid last-minute emergency rushes or waking up to a flooded house, it is highly recommendable to schedule professional maintenance for your stormwater drains and other drainage systems.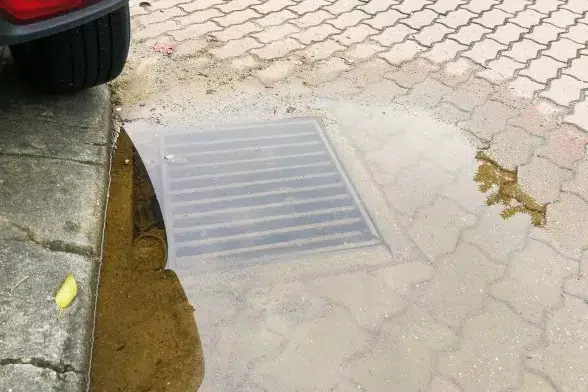 Give Your Blocked Storm Water Drains a Lasting Fix
Blocked stormwater drains are a disaster in waiting, and as a property owner, you must take the right steps to avoid losses that could have been avoided. As mentioned above, the most dependable way to do this is to take preventative measures and have trusted drainage experts who can offer regular inspection and cleaning services.
In Adelaide and its surrounds, RD Plumbing Solutions is a tried, tested, and proven team of plumbing and drainage experts who are ever at hand to address any drain issues you might experience. Stop worrying about blocked stormwater drains and call 5-star rated experts on 0422902890 or contact us online for prompt, friendly, and affordable solutions.