A hot water system is an irreplaceable utility in any home. Whether in the kitchen or bathroom, hot water isn't just nice to have but a necessity.
Besides the convenience of a hot water system, a properly functioning unit can save you a lot in the long run. You can rest easy with affordable energy bills and significantly lower repair costs.
Still, like any other equipment, many factors can damage hot water systems, not to mention the inevitable physical obsolescence that comes with age.
When it comes to this, a hot water system replacement is the only long-lasting solution. But before that, find out whether your unit needs to be replaced and what you need to look for in your next hot water system. Dig in!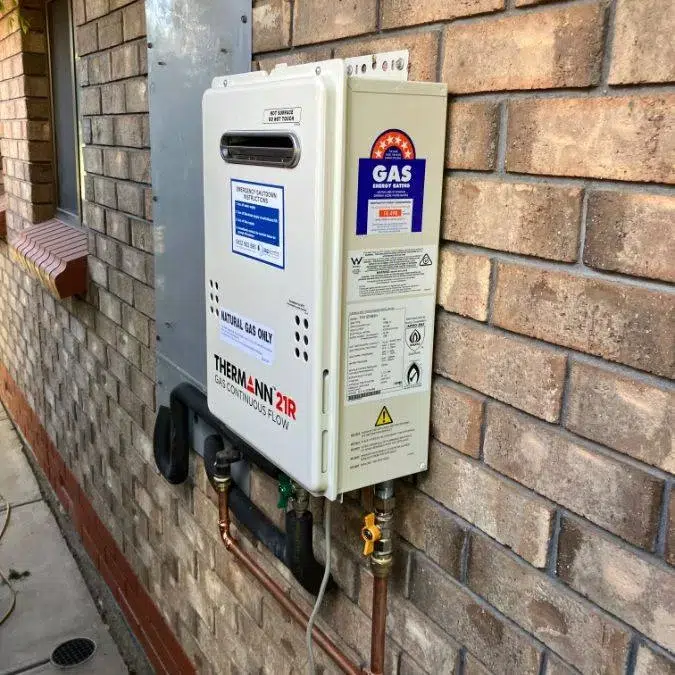 Signs that it's Time for a Hot Water System Replacement
The only thing worse than not replacing a hot water system is doing it when you don't need to.
Here are a couple of pointers to look out for before you replace your unit:
1. Dirty or Smelly Water
While this could indicate something else with your drainage system, a faulty hot water system could also cause your water to appear discoloured or, in some cases, have a noticeable smell.
Almost all hot water systems have a sacrificial anode that prevents corrosion. However, this utility may malfunction towards the end of the unit's life.
In such cases, corroded components can leach into the water, causing it to have an unusual smell, and in most cases, the water could be discoloured. To avoid any confusion, consult a plumber or an equally capable professional to rule out any issues with drainage.
2. Sudden Hike in Energy Bills
Under ideal conditions, your hot water system shouldn't rack up too much on energy costs. Usually, most manufacturers indicate each unit's power rating, which is an excellent marker of what you can expect to pay.
3. End of Useful Life (As stipulated by the manufacturer)
This is the best method to determine if you need to change your hot water system. Most hot water system manufacturers specify how long their products last.
As standard practice, this information is usually displayed alongside the unit's serial number. You can ask the product's manufacturer or retailer where you bought the unit.
4. Strange Sounds and Inefficient Heating
Any unusual sound or noise from your hot water system could mean there's something wrong with your unit. It could be an overworked heater element or corroded elements.
Aside from that, if you only get lukewarm or cold water with the hot water system switched on, you might have to replace your unit. Extremely hot water could also indicate a damaged thermostat and a replacement may be necessary, depending on the damage.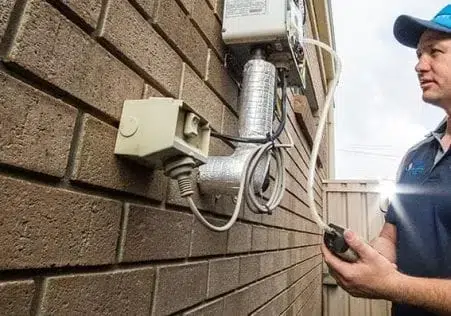 Benefits of Hot Water System Replacement
The idea of a hot water system replacement is all too rosy until you consider how much time and money goes into it. But it's not all gloom. A hot water replacement may be good for you and your home.
Here are three major advantages of a hot water system replacement:
1. Safer and Hygienic Hot Water Supply
With all components working efficiently, which is ideal with a new hot water system, you don't have to worry about corroded elements leaching into your water. In addition to this, a new hot water system is better equipped to destroy any bacteria and other harmful microorganisms in water.
2. Savings on Constant Repairs
With the right service provider, a hot water system replacement could also involve a comprehensive review of your home's drainage and water supply system. This could help uncover and resolve issues that would otherwise prove costly later.
Also, most new hot water systems have better energy efficiency, so more savings on energy costs down the line.
3. Enough Hot Water When and Where You Need It
No more worries about lukewarm water or the occasional cold water from your kitchen tap or shower. A new hot water system will guarantee enough hot water any time you need it, at the right temperature you want.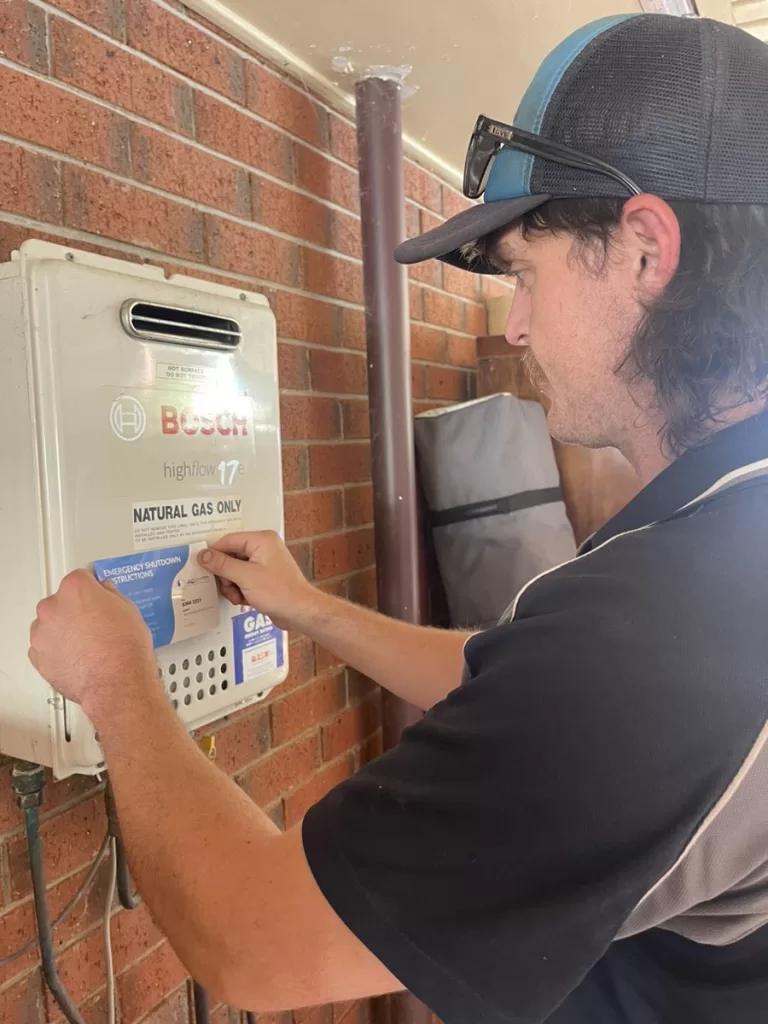 Choosing the Right Hot Water System
Getting the right hot water system is critical. Any mistake could mean an unnecessary loss of time and resources.
Here are some factors to consider in your next hot water system replacement:
1. Cost
Remember to stay within budget as you look for a hot water system replacement. Go for a unit that makes the most sense considering your needs.
You may also want to compare different prices to find the best offer. While it may be easy to go with the cheapest option, it isn't always ideal.
Depending on where you live, you may also take advantage of government incentives to switch to more sustainable hot water systems. However, some of these options may be a bit costly, even with incentives.
Still, they could be worthwhile considering the benefits of even more energy cost savings.
2. Projected Demand, Power Rating and Efficiency
Ensure the one you choose can comfortably meet your home's hot water needs to avoid overworking your new hot water system. Also, a high-powered unit isn't always the best pick. A higher power rating directly translates to more energy consumption.
You can easily approximate the figure, but it would be best to hire a professional to assess your home's hot water demand and advise on the most suitable hot water system.
Regarding energy efficiency, a higher rating is ideal as it generally translates to more savings on energy costs.
3. Customer Reviews or Recommendations
Just because a manufacturer says their product is the best doesn't mean it is. The ideal way to tell if the unit works as the manufacturer claims is to look for unbiased reviews.
It's also common nowadays for businesses to purchase customer reviews, so use this as a starting point. You can follow up with friends or family who may have used a similar unit. If you can't find any, independent product reviews are another suitable alternative to ascertain the quality of a hot water system.
Wrapping Up
Replacing your hot water system doesn't have to be a daunting task. With the provided information, you can now easily identify possible unit failures and have them fixed before it's too late.
Doing so ensures that you have a constant supply of hot water, while saving on energy and repair costs in the long run.
If you're looking to get professional help with your hot water system replacement, don't hesitate to contact us for reliable and expert services you will love. In Adelaide and its surrounds, RD Plumbing Solutions is a tried, tested, and proven team of hot water system installers and repairer experts who are ever are on hand to address any issues you might experience. Stop worrying about your faulty hot water system and call 5-star rated experts on 0422902890 or contact us online for prompt, friendly, and affordable solutions.