A good hot water system in Adelaide should last about a decade. After this, you need to start thinking about its replacement.
The same goes for when your existing system gets damaged beyond repair or when the repair costs are almost at par with replacement costs.
While a major pre-placement is never welcome news for homeowners, you can look at it as an opportunity to replace your existing system with a better, more efficient one. But which hot water systems should you go for?
Let's begin by looking at the different types in the market.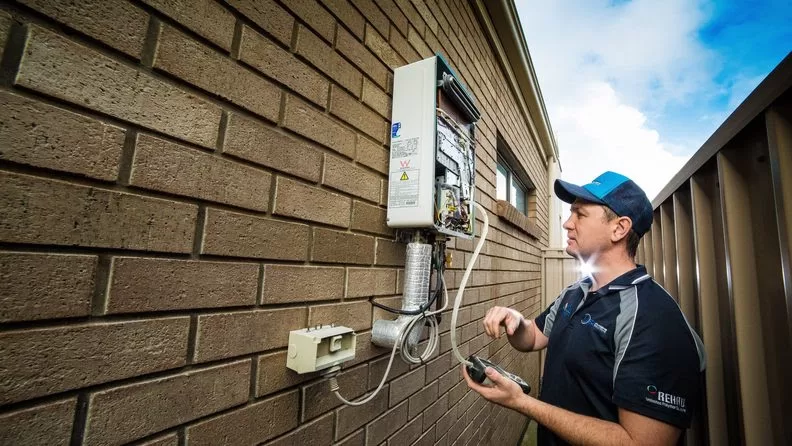 Tanks
With this system, hot water flows from the top of the tank whenever the hot tap is on. This system works well in households with more than five people. These are available to produce both electrical and gas hot water.
One significant advantage of tanks is that they offer higher water pressure than instantaneous water systems. On the downside, hot water tanks may corrode over time if you have hard water and neglect proper maintenance.
Instant
Continuous or instant hot water systems only heat water as and when you need it. This quality makes them an efficient and cost-effective way to have hot water in your home.
This system is especially ideal for households with 1-4 people.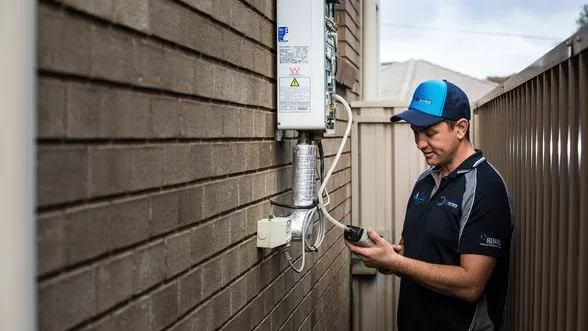 One of its main outstanding qualities is that you are unlikely to ever run out of hot water when using this system. However, you might find that the hot flow does not turn on with some of the low-flow shower heads we have in the market today.
If this happens, adjust the trigger points before purchasing a new showerhead.
Solar
Solar is an excellent consideration if you want to make your house 'greener' and save on energy costs. For this, you will have multiple solar panels on your roof to help convert the sun's energy and heat your water.
The upside of water heating systems is that it's more affordable and sustainable.
However, the upfront costs of setting up a hot water solar system might be steep. This option makes sense for a home you intend to live in for a significant amount of time.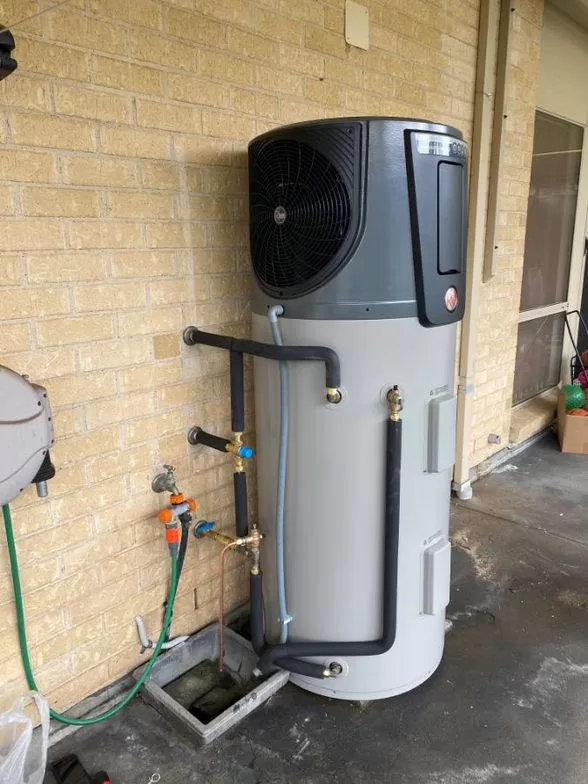 Heat Pump
No gas on your property? Not a problem!
A heat pump for hot water in Adelaide works by extracting heat from the environment and transferring it to the water, therefore, heating it.
As you might have guessed, this option is much more efficient than most other water heating options.
It has two disadvantages, however. The first is that the installation fees are high. The other is that running a heat pump can get noisy.
Which Brand Is Best?
Aside from selecting a water system, you will also need to evaluate available brands and find the best one. This is challenging due to the technicalities involved in heating systems and the number of brands in the market today.
We have done the heavy lifting to bring you Australia's top-rated water heating brands. You should be fine with any of these.
Rinnai
Rinnai hot water systems are a genuinely trusted Japanese brand and have been available in Australia for over five decades.
The brand offers different systems to suit your usage, location and climate. For example, you can get Rinnai water heaters with anti-frost properties if your area gets chilly, and you can also get models with safety shut-off systems.
Rinnai gives you excellent service and durability, but you have at least ten years on your warranty, just in case.
Rheem Hot Water System
Rheem hot water systems are considered good, mid-level heating systems that are relatively easy on the pocket.
The company sells heated gas, tankless, electric, solar and hybrid models, which provides a wide choice to suit varying needs.
Bosch
Bosch hot water systems are highly ranked on several critical indicators. These include ease of use, features, functionality, value for money and design.
Bosch's range of water heating systems features a continuous flow technology that doesn't require a power point.
The company's heaters also offer a unique feature: the internal compact model. Unlike the typical large-capacity model, the internal compact model can be installed inside the home. With house sizes increasingly shrinking in size, this model provides a viable option for people with limited space.
How Do I Know What Is the Best Hot Water System for My Home?
So, which system is best for your home? Excellent question!
There is no simple answer, however. Each heating system is excellent for different people depending on their unique circumstances.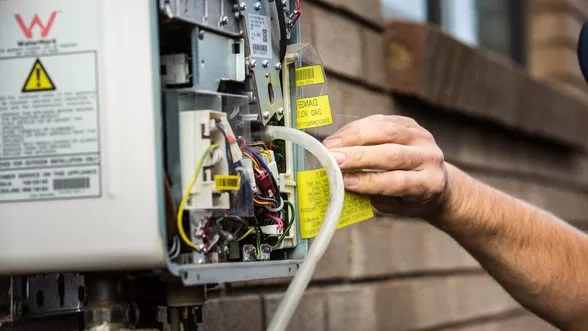 To find the best option for yourself, think through the following considerations:
Type of Water
Because hard water can cause corrosion, storing it will damage your storage tank and pipes much faster. In this case, opt for an instantaneous system where water is heated as it passes through, hence minimising its 'sitting time'.
Size
Getting the right size of heating equipment ensures you run your home more efficiently and minimize wastage. Too small, and the flow will be slower; too large, and you are paying for wasted resources.
Here are some things to discuss with your plumber before installation:
The number of residents in your home
Does everyone prefer long hot baths, are these around the same time or scattered?
Do you use cold or hot water for laundry?
Do you wash dishes by hand or with a dishwasher?
Features
Evaluate the price vs the value offered. For example, some heaters have multiple safety features, while others allow temperature control to maximize your experience.
On the latter, gas storage tanks are much better at recovering from temperature fluctuations.
Sustainability
Water heating makes up a significant part of your energy bill. As such, you need to get the most bang for your buck.
Some recommendations are:
Get the appropriate system size for your home
LPG gas delivers higher costs savings compared to electricity and natural gas
Gas-boosted instantaneous solar is worth considering for warmer climates
How Long Do Hot Water Systems Last?
A good quality hot water system should last 10 to 15 years, with gas systems offering a shorter lifespan of around 8 to 12 years.
How long a heater lasts depends on usage (light or heavy), water quality (soft or hard water), and whether or not you follow a proper service and maintenance schedule.
Need Help?
You do not want your hot water heating system going to burst unexpectedly. It, therefore, helps to have your system evaluated so you know the condition of your heating system and how much more wear you are likely to get from it.
A professional assessment lets you know where you stand and possibly allows you some time to begin budgeting for a new system if needed. Call RD Plumbing Solutions for an evaluation today and take the guesswork out of it!