Drain blockages may occur suddenly and cause water leaks and property damage if not addressed. In extreme circumstances, clogged drains may cause burst pipes, which can be expensive. Several techniques are available for homeowners and professionals to resolve this problem.
These methods vary from basic instruments and procedures that may be done at home to more complicated approaches that require specialized equipment and the aid of a professional plumber.
This article will go through the many techniques for fixing blocked drains and pipe repair, including home remedies and professional services.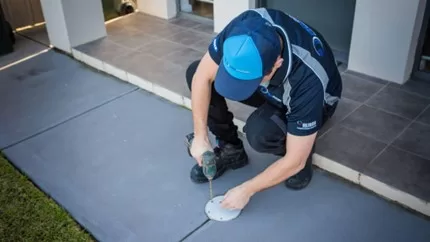 Home remedies for unblocking pipes
Drain blockages can be a significant cause of tension and anxiety. A blocked drain in a bathtub, sink, dishwasher, or shower may cause water to back up and generate a mess. Homeowners need to contact a blocked drain plumber for help in most block drain cases.
However, you can use the following methods to unclog drains successfully without needing expert assistance. In this subsection, we'll discuss some natural treatments for blocked drains that are simple to adopt and save time and money.
Use Boiling Water
When you have slow drainage in your bathroom or kitchen, you must find a fast and effective way to unclog the drain. Pouring hot water down the drain is a simple and efficient way to clear your pipes.
The hot water loosens and melts any oil or debris, enabling it to pass more readily down the drain. This procedure is simple and does not need specialist equipment or the aid of a professional plumber.
Use a Vinegar, Baking Soda, and Salt Solution
Vinegar and baking soda are multipurpose cleaning agents that can handle various home cleaning jobs, including drain unclogging. While boiling water is often recommended for eliminating blockages produced by grease and oil, baking soda and vinegar can be beneficial for removing obstructions caused by other substances.
Mixing both allows you to develop a robust solution that efficiently clears most obstructions in drains and pipes. So, this natural solution works perfectly whether you have a blocked drain pipe or a clogged drain in your bathtub.
Plunger to the Rescue
A plunger is a handy tool for unclogging drains in your house, such as the bathroom, kitchen sink, and shower drains. It creates suction, which can loosen clogs and flush the drain.
A plunger may not be helpful for blockages, but it is a dependable remedy for sink drains. So, the next time you have a blocked sink, grab your plunger and try it. They are also relatively cheap and can be purchased at any local store.
Professional methods for unblocking pipes
You can use various professional methods to remove blockages effectively and restore proper drainage. These methods may be necessary when home remedies and physical tools are ineffective or when the blockage is deep inside the pipes. Some standard professional procedures for unblocking pipes include: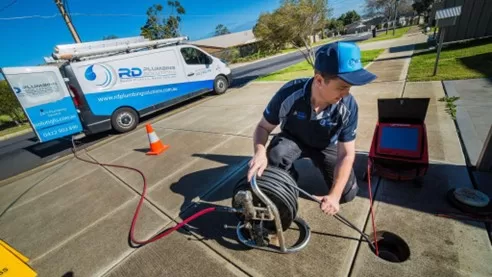 Use of a Hydro jet
Hydro jetting is a powerful method of removing blockages from pipes by using intense and sharp bursts of water. It can successfully remove dirt, grease, and other contaminants that create pipe clogs.
Hydro jetting needs specialized equipment, such as high-pressure water jetters and a professional plumber. An expert plumber should be able to assess if hydro jetting is the best course of action for unclogging sewer pipes.
Snake It Out
A plumber can use a drain snake, also known as an auger, to remove the blockage from the pipes physically. A drain auger or snake is an effective tool for unclogging the most stubborn drains. The plumber can physically loosen or remove the clog by reaching deep into the blocked drain and removing hair, food, and other material.
The Chemical Approach
Professional plumbers often use various chemicals to break down and dissolve blockages. Chemical drain cleaners include hydrochloric acid, sodium hydroxide (caustic soda), and enzymes that remove clogs, such as mineral buildup, grease, and hair. Pour the chemical down the drain and pour plenty of water later.
Blocked drain repair reline methods
Drain relining is a modern, non-excavation method of restoring damaged drainage pipes whereby a new pipe, known as a lining, is inserted into the original damaged pipe.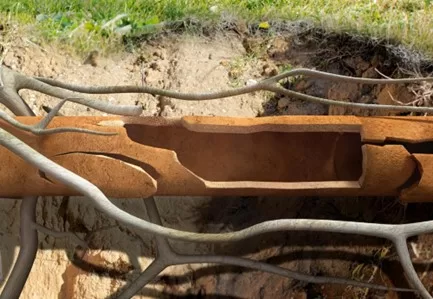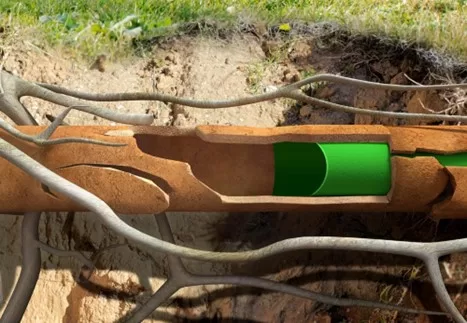 Pipe relining/ Drain Relining
Pipe relining is a way of repairing broken or damaged pipes from the inside without needing yard excavation or pipe replacement. The process involves designing a new, rigid pipe inside the existing pipe that prevents leakage. The new pipe relines the pipe walls allowing water to flow easily.
When your yard has trees, their roots may grow into vulnerable underground pipe sections and drains, causing clogs, leaks, and expensive damages. Instead of cutting the trees, you need drain relining.
Since it does not need complete pipe system excavation, drain relining is a faster and less disruptive technique. It is the most cost-effective repairing of pipes compared to traditional excavation techniques. The method effectively repairs sewer pipes, vertical drains, tacks, and stormwater systems.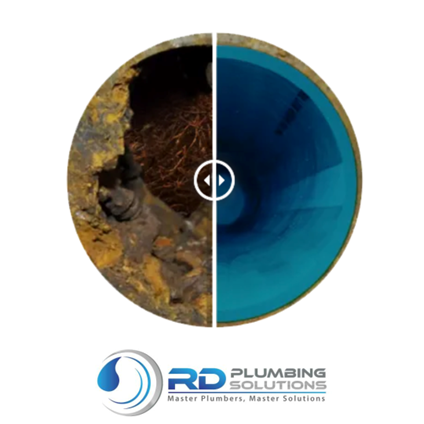 Drain Replacement
The method involves cutting and removing the damaged parts of the drain and replacing them with a new PVC pipe. The method is effective in repairing cracks in PVC pipes and sewer pipes. If the damage is down the pipe, you can install a section of epoxy resin lining without replacing the entire length of the pipe.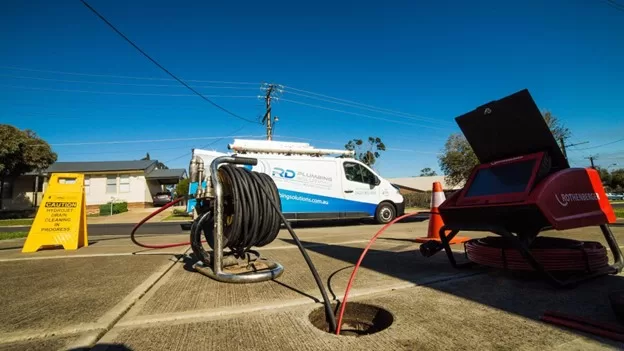 Conclusion
Your drainage system is vulnerable to drain blockage as long as you use it or have trees growing in your yard. While a plumber can fix the issue, it's worth trying home-blocked drain repair remedies first. Simple methods such as using hot water, baking soda, and vinegar can save you money and time. If the methods do not work, you can get a professional plumber who will offer services such as pipe relining, which unblocks the existing pipework.
The home remedies described above are tried and tested techniques for unclogging household drains. They are simple to implement, and the materials are often easily accessible in most homes. But when you need a professional to unclog or repair your pipes call us at RD Plumbing Solutions. Our company helps with all the plumbing problems that you may experience. We also repair all pipes, such as metal, iron, concrete, clay, fiberglass, or PVC pipes.